Get Your Free 30 Minute AV Assessment!
Find out if your event AV is excelling, or failing.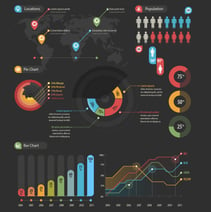 Events are complex, and stressful. With decades of experience in the event industry, Endless is here to help diagnose and assess your event's audiovisual and technical production. We know quotes full of audiovisual equipment lists and complex contracts can make it even more stressful. So we're here to evaluate your AV and help you maximize it for the future.
In our event AV and technical production assessment, we will review:
Overall budget allocation
Creative design
Quality check of equipment
In-house AV restrictions and how to remove them
Choosing a venue or utilizing your chosen venue to it's fullest potential
Developing an event timeline that utilizes your production equipment in the most efficient way possible
So what are you waiting for? Sign up for your free 30 minute AV assessment on the right!
Endless is trusted by the best events
Endless has been featured in the biggest publications