How Do You Make Your Event AV Foolproof?
Before planning AV for your next event, watch this webinar to make it foolproof!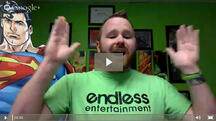 Industry expert and president of Endless Entertainment, a Phoenix-based event production company, Will Curran walks you through step-by-step how to make your event AV foolproof.
In this webinar you will learn about the top tips to make your event AV foolproof including:
Must haves for AV
In house vs out-of-house AV vendors
Making your visuals flawless
Creating audience engagement using AV
Know what you need to make your vision a reality and sign up for our webinar today!
Endless is trusted by the best events
Endless is featured in the biggest publications