Receive a Free CAD Design for Your Event!
Do you know what you're getting from your production company?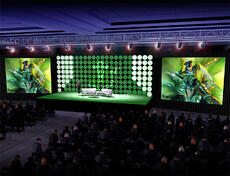 It can be difficult to visualize your event coming to life when all you have are quotes. With a CAD (computer assisted design) you can visualize all of your production equipment coming to life. Endless wants your vision to become a reality with this free limited time offer of a free CAD ($300 value)!
With a CAD you will be able to:
Visualize the impact of lighting, sound, staging, etc.
Make sure you have the right equipment on your quote
Align your production company with your vision for your event
Avoid missing important details or making mistakes
Be creative!
After you request a CAD:
Our CAD Designers will review your information and reply with any questions or additional information they may need
With your approval, our designers will reach out to your venue or contacts if needed to ensure we are collecting the appropriate facility dimensions, ceiling heights, and other logistical factors that will ensure your CAD can be translated into real life
Our design team will get to work building your dream event, usually within two weeks for most events
Once the initial design is complete, our team will look at options to enhance the value of your attendee experience and engagement. Not only, will we provide the CAD design but also, a 1 on 1 consultation!
Know what you need to make your vision a reality and request your free CAD!
Endless is trusted by the best events
Endless is featured in the biggest publications
Share this offer with your friends!