Get A Free Quote For Your Next Event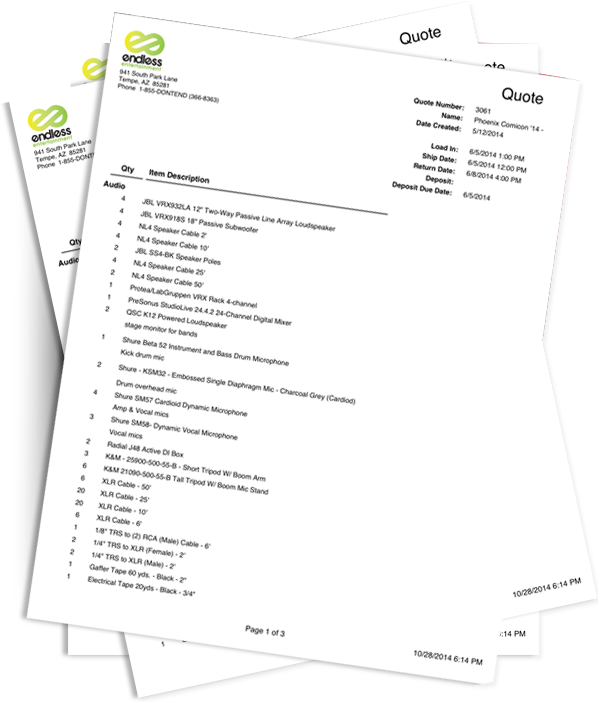 Do you need AV support, entertainment, event planning, decor or something else for your event? You've come to the right place! Send us your information on the right and someone from our team will contact you as soon as possible to get you taken care of.
Event Production

Tell us all about your audio visual and event production needs. We will help you with your sound, lighting, decor, special effects, video, staging, you name it. Have a specific need? Let us know, otherwise, we'll work with you to make sure you have everything to pull off a successful event.

Event Entertainment

Tell us about the entertainment you need for your event. Do you need a band to get everyone dancing? Do you need an emcee to facilitate the event? How about a DJ to energize the dance floor or do you need something so creative that no one else has seen before? We can do it all- just send us your ideas and we'll make it happen.

Event Planning

Sometimes you just need a helping hand, and we are that helping hand. With our years of experience we'll help you bring all of your ideas to life. Need help finding a venue? Not a problem. Need help deciding on a theme? Not a problem. We are here to serve you so tell us about your goals, and dreams and we'll make them a reality.
Endless is trusted by the best events
Endless has been featured in the biggest publications