Want to know the Top Tips For Hiring an Event A/V Company?
Before you choose your event AV company, watch our webinar to get the must-have tips!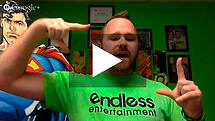 Industry expert and president of Endless, a nationwide event production company, Will Curran walks you through the top things to look for when hiring an AV company.
In this webinar you will learn about:
What you need to think about while requesting an accurate proposal from an AV company
Some of the biggest AV challenges and how to overcome them
What you need to negotiate in a venue contract
Recent trends in Audio Visual production
Endless' top 3 tips for planners to ensure that the production of their event goes off without any issues
Know what you need to make your vision a reality- sign up for our webinar today!
Endless is trusted by the best events
Endless is featured in the biggest publications