Receive your Free Event Planning Checklist!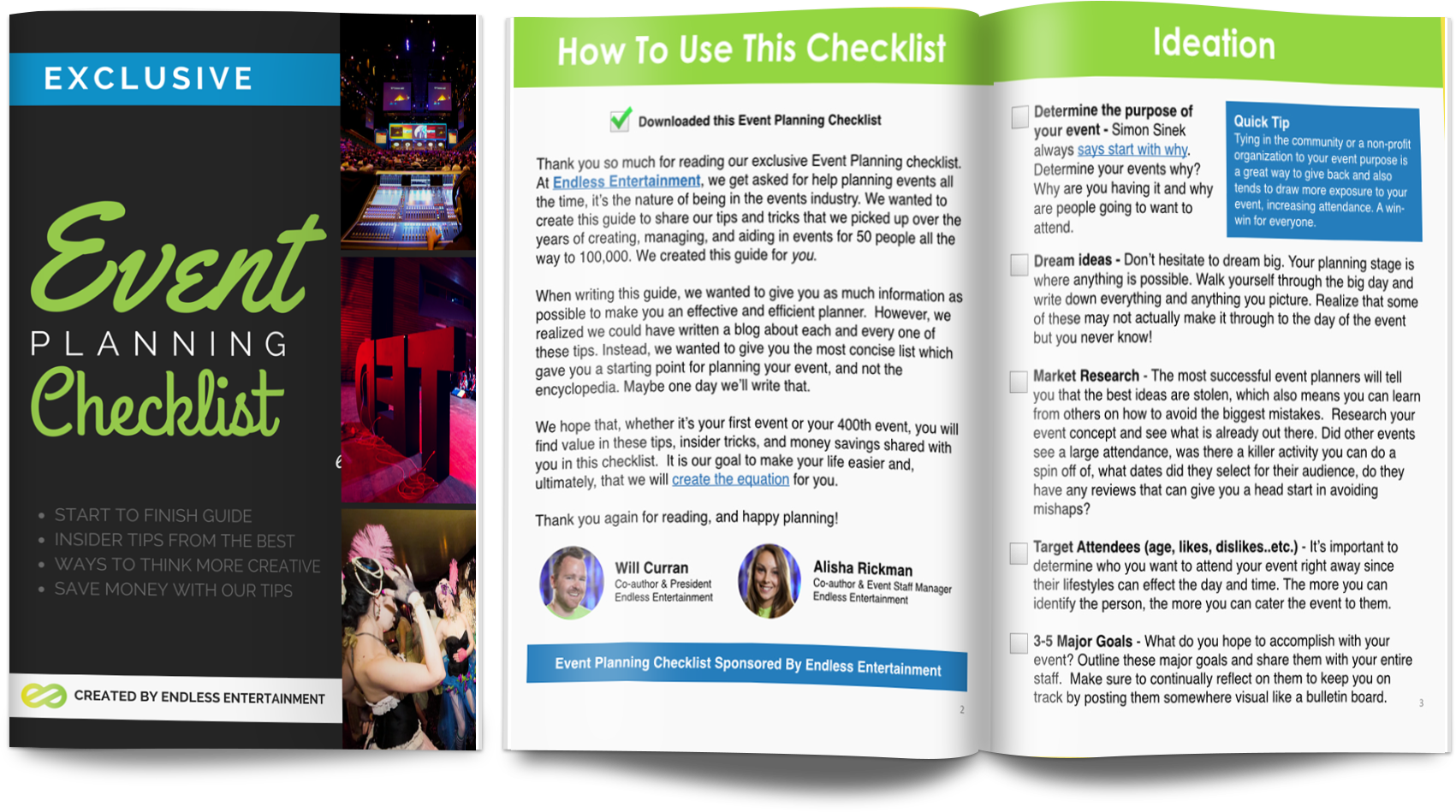 Endless Entertainment has worked with countless events at every level and stage in the planning process. We want you to have this event planning checklist that we created so that you can plan the most successful event possible. With this event planning checklist you will be able to plan your event from start to finish. After a successful event, simply reuse this checklist to continue planning successful events.
With this checklist you will be able to:
Save money by reaching out to the right people at the right time
Avoid mistakes by forgetting important details
Market and plan ahead for your future events
Know the right questions to ask your vendors
Plan your event with quick tips that help make it stress free
Make sure you event is successful and download your event planning checklist today!
Endless is trusted by the best events
Endless is featured in the biggest publications
Share this checklist with your friends!