Join us LIVE every Wednesday at 5pm EST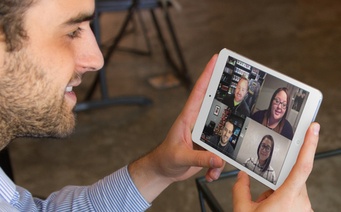 Wouldn't you like to sit down for an hour each week with the biggest names in events, have a cup of coffee, and just talk about their experiences? Now you can with our weekly video talk show podcast, #EventIcons!
Each week, we interview the biggest names in the events industry and give you, the audience, the chance to ask any questions you want. This is your time to pick their brains and see how the icons of the event industry think.
Sign up on the right to tune in each week at 5pm EST and receive email notifications of new episodes!
Examples of past guests we have featured:
David Adler, CEO & Founder of BizBash
ReedPop, the creators and planners of New York Comic Con
Red Frog Events, the team behind Firefly Music Festival
Upcoming Episodes of #EventIcons