Need help creating an event budget?
The Endless free budget spreadsheet is here to help you get started! Endless has worked w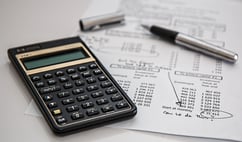 ith all sorts of budgets in the event industry, and we understand how daunting it is to create your own. There are many different elements, quantities, and details to consider. We want you to have a useful tool that you can reuse for any event. This Excel spreadsheet is a comprehensive event budget template to help you get started managing your costs.

This event budget will allow you to:
Keep track of the various items needed for your event
Add quantities and descriptions for better organization
Track the expected and actual costs of each item
Visually see where your budget can improve
Stay organized and prepare for your event by downloading your budget spreadsheet today!
Endless is trusted by the best events
Endless is featured in the biggest publications
Share this checklist with your friends!