Receive our guide for Removing In-House AV Restrictions!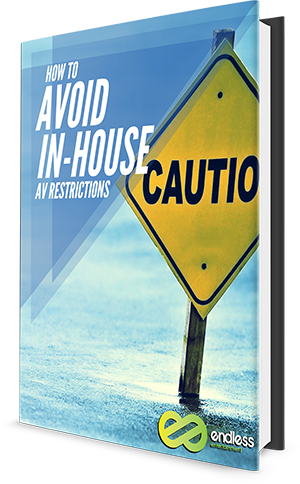 Endless has worked with thousands of AV companies over many years and in thousands of venues. We have created this guide to give the power to you, the planner, so you can make the decisions & choices that are best for your event. We created this after hearing outrage from event and meeting planners about the growing fees associated with using their own outside AV company at a venue.
With this checklist you will be able to:
Save money by knowing what to look for in your contract
Fees to be aware of (including explanations of each fee)
Tips for negotiating with a venue
Clause to include in your RFP
Clause to include in your facility contract
Make sure your event is successful and download your guide today!
Endless is trusted by the best events
Endless is featured in the biggest publications
Share this checklist with your friends!