Receive Your Free Event Production Guide Infographic!
Do you know what you're getting from your production company?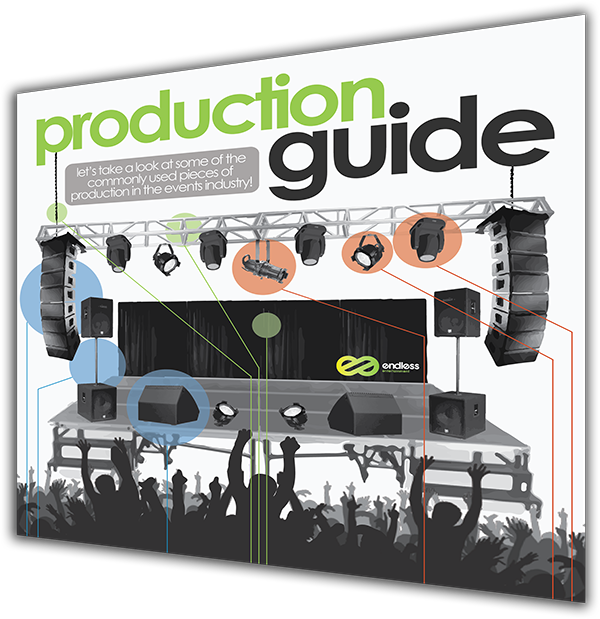 Endless Entertainment provides a wide array of quality production equipment to turn your dream event into a reality! A lot of these production pieces are complicated and learning the name of each piece can take a lot of time. We have compiled the most commonly used production pieces and have presented them in an easy-to-follow infographic to make your life easier!
Learn about:
Different types of lighting
Ways to project audio differently to small and large crowds
How people run the elements at your event
Know what you need to make your vision a reality and download your free guide!
Endless is trusted by the best events
Endless is featured in the biggest publications